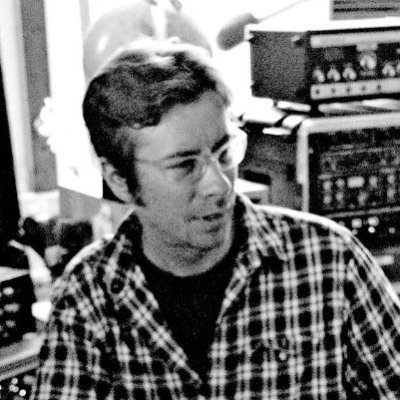 DISCOGRAPHY
VERDANT STUDIO
TAPE OP MAGAZINE
NEWS ARCHIVE
LISTEN/BUY

Pete Weiss
Producer/Engineer/Mixer/Musician

Pete Weiss is a New England-based producer/engineer/mixer/musician. His unfussy, organic, "artist first" work has earned him a reputation as an outstanding producer who can adapt to many musical genres and is unafraid to ignore stylistic convention. Notable artists Weiss has worked with include Charlie Chesterman, Chris Brokaw, Kustomized, Slim Cessna's Auto Club, Doug Yule, Moe Tucker, The Upper Crust, Aimee Mann, Lee Ranaldo, Bell X1, Drive By Wire, One Happy Island, Kingsley Flood, Willard Grant Conspiracy, Two Dollar Pistols, Bow Thayer & Levon Helm, Don Lennon, Hayley Thompson-King and many others.
In 1989 he co-founded Zippah Studio in Boston. Selling his share of Zippah in 2004, he built and opened Verdant Studio, an "open room" retreat-style studio with artist lodging in rural Vermont which he now uses as a home base.
When not in the studio, Weiss fronts the instrumental band The Weisstronauts and is a member of the experimental pop collective known as Sool. He released a solo album in 1996 and three albums while fronting the subversive Pete Weiss & the Rock Band from 1995-2000. He has scored four independent films, "Methods" (1998), "Metal" (2001), "Bad Gravity" (with Sool 2006), and "The Arcadian Ideal" (2007).

He is a Senior Contributor for Tape Op Magazine, writing reviews of audio equipment as well as conducting interviews with recording industry figures. Over the years he has served on many panels & workshops at Tape Op's and Potluck Audio's conferences. In the early 1990's Weiss authored two books on baseball, "Baseball's All Time Goats" and "Longshots!", both published by Adams Media.
Artists interested in working with Pete can contact him via gmail: peteweiss2000
News:

Some of Pete's production/engineering projects that have recently been released include:
• Hayley Thompson-King's solo debut album "Psychotic Melancholia." Eclectic, garage-country led by an incredibly strong, singular voice. Pete co-produced and played a lot of the lead guitar on the record. He will be on tour, playing guitar with Thompson-King in Scandinavia May 22 - June 17, 2018... Tour dates HERE.
• "Shoot Tomorrow / Learn Tonight" on Jigsaw Records by Brad San Martin (former One Happy Island-er). This thoughtful, bittersweet collection was produced by Pete and features Mitch Easter on drums and Kevin Dunn on guitar.
• Pete engineered and mixed Princeton NJ duo Dharmasoul's groovy, soulful new album.
• Erin Harpe & the Delta Swinger's new album "Big Road," full of bluesy swagger and Delta stomp, is out now on vinyl and digital.
• "A New Low" by Vapors of Morphine - low, moody rock that picks up where the legendary Boston band Morphine left off.
• "Scream Under Starlight" by Womanizer - super-fun electro-pop with female vocals. Fans of the B-52's and Go-Go's should take note.
• "Time I Let It Go" by Caleb Stine & the Brakemen - Baltimore's pre-eminent singer-songwriter has found his groove with the Brakemen, one of rock's most intuitive bands. Very nice video culled from the recording sessions HERE.
• "Badville" by Rick Berlin w/ the Nickel & Dime Band - done in a whirlwind couple days at Verdant Studio; some of Berlin's strongest work to date.

Pete's mastering work has ratcheted up a bit lately... He has been doing more and more of this type of work, notably in conjunction with Jeff Powell (who cuts the lacqer at Sam Phillips, Mempis) for boutique vinyl-only label Run Out Groove. Recent releases include reissues/rarities by Dr. John, Morphine, the Beau Brummels, Lou Johnson, Marshall Crenshaw and more.

Pete recently collaborated with Chris Ballew (Caspar Babypants, Presidents of the United States of America) on a 7" single for UK-based label WIAIWYA. The pair swapped recordings every Friday until two songs were complete, hence they called themselves The Friday Swaps.

Influential roots-pop-cowpunk band Scruffy The Cat recently got the long-overdue anthology treatment from two labels. Sony Music digitally released Time Never Forgets: The Anthology, the band's complete catalog of two albums and two EP's. Simultaneously, Omnivore Recordings released The Good Goodbye, a comprehensive collection of previously-unreleased rarities. Pete assisted with remastering the Sony collection, and compiled, remastered/restored the Omnivore album (and also wrote the liner notes).

In various configurations, Pete and the Weisstronauts have been sporadically backing up NYC musical institution Jack Grace, as well as his alter ego Van Hayride. The latter did a brief tour in late 2014, opening for Puss N Boots (side project for Norah Jones, Cat Popper and Sasha Dobson). Video of the 2nd gig of that tour HERE.

In 2012 Pete Weiss & the Rock Band reunited in the studio and created a new 10-song album with co-producer Adam Fuest called "Sex Contest." The album includes a cover of the Tracey Ullman / Kirsty MacColl hit "They Don't Know," and a shot-by-shot parody video was created by Jeff Mellin and John Soares. Here it is, side-by-side with the original. Also, here's a video for the song/anthem "Ermahgerd," that was created by Sool's Neal Spaulding.

The Weisstronauts have released an anthology of their best songs, "Control Is In Your Command: The Best Of The Weisstronauts" in the form of a deluxe vinyl LP/CD pairing.
Press:
"Pete Weiss Interviews Pete Weiss" in Tape Op Magazine online. There are at least two engineer/producer Pete Weisses. The "other" one was most active in the 60's and 70's and worked with artists such as Bill Evans, Looking Glass (known for "Brandy (You're a Fine Girl)", Edgar Winter, Barbra Streisand and others. These two Petes became friendly a few years ago and the younger Pete figured it would be fun to conduct an interview with the elder Pete. Confused? Read the interview...

Interview (with Rafi Sofer of the Invisible Rays), discussing instrumental rock for Jonathan Donaldson's blog.

A podcast from Björgvin Benediktsson's excellent Audio Issues site. Pete talks about simple and not-so-simple things that happen in a recording studio.

A chat with The Easy Reasons, while recording with Pete at Armory Sound.

Interviews with Mojo Flucke for Popdose...
and with John Clarkson in the U.K. webzine Pennyblackmusic...
and an older interview in Pennyblackmusic, from 2002...